Lineage II ? Old love never rusts?
We all know that there are games that have contributed greatly to shaping the MMORPG genre. They started what became a worldwide phenomenon, set its direction and attracted millions of players in front of their screens. No doubt there were many such titles, but a few of them clearly came out ahead and maintained their status as giants for years. Today we will talk about one of the giants – Lineage II.
Those were the days..
My adventure with Lineage II started almost ten years ago, when me and some friends decided to take a break from Guild Wars. Our choice fell on Lineage, because its producer – NCsoft – had the loosest approach to free, private servers, and we didn't stink with money.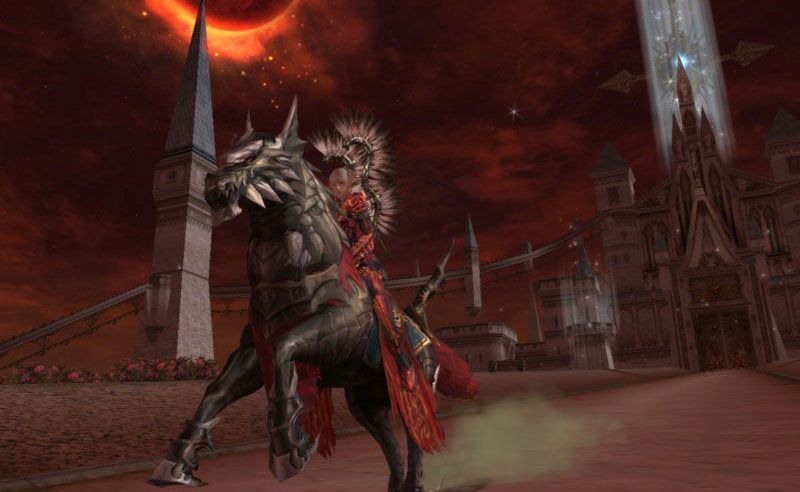 Private servers weren't considered a serious threat to the official ones until they gained popularity and their administrators didn't exaggerate with the latest updates. Of course, there were exceptions, but usually, as long as players did not have access to the latest addons, the server owner did not have to fear a raid by the FBI. A wise decision, as many players later moved from the "pirates" to the official servers.
We came to our first server only to focus on player battles. So we wanted to accelerate the gaining of experience and equipment so that we could quickly get into the fight. About a month later we could safely face more experienced players, slash more important raid bosses or take part in castle sieges. Those were beautiful times when I could still afford to go to bed when others were taking their first nap on a howling phone.
Lineage II in free-to-play
A few years ago, the creators of Lineage II decided to introduce a free-to-play system supported by microtransactions on official Western servers. My eyes lit up at the news, but in the final year of high school I didn't have time to continue playing intensively. A few months ago, however, I decided to return to the old garbage and see how the game, which was once considered the most difficult MMORPG, competing with record-breaking WoW, looks like now.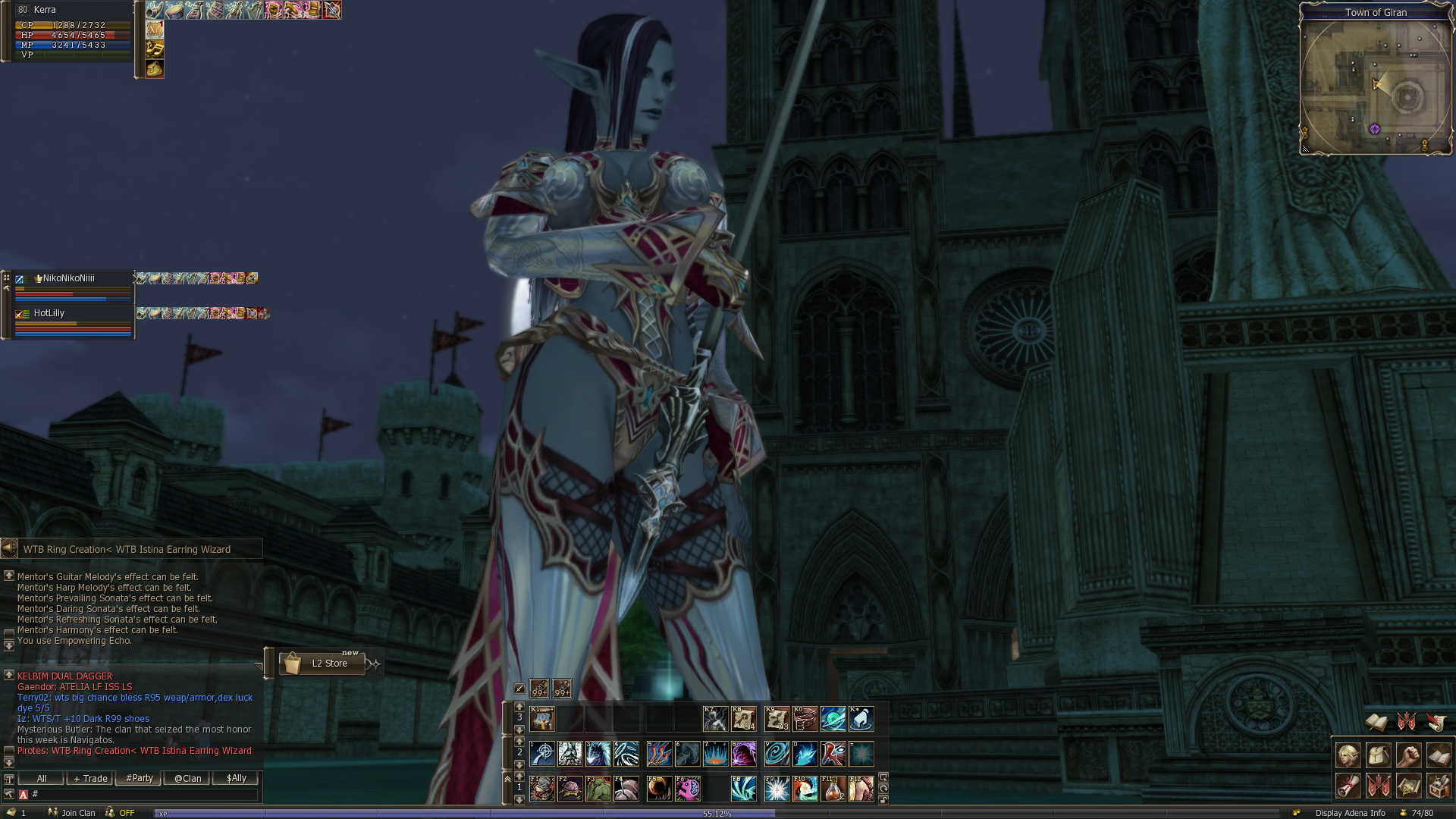 After installing the latest version of the game, I immediately noticed the first changes – well, at least seven years have passed since my last game. The biggest one was a new race – Ertheia. I decided to skip it and start with the class that gave me the most fun in the old days – Dark Elf Mystic.
Gaining levels is now so that the way to 85 is very short. In fact it could be treated as a tutorial, because the fun starts only later. Up to level 85 players receive the most necessary items such as armor, jewelry, weapons and soulshots as they progress. In addition, leveling up goes fast thanks to the quests (admittedly boring, because they involve slaughtering hundreds of monsters), after the completion of which we get horrendous amounts of experience points. The whole tutorial takes a few days and provides a brief introduction to the game.
What's next?
After reaching level 85, we can complete the quest to Awaken our character. And this is where the stairs begin. It used to be that until the very end there were a lot of character classes that were clearly different from the rest. Now these differences are blurred. For example, the original archer classes – Moonlight Sentinel, Sagittarius, Ghost Sentinel and Trickster were merged into one class Yul. I mean, it doesn't matter what race you choose while leveling up, because after Awakening everything evens out and the difference is limited to individual skills unique to that race, gained only after level 100.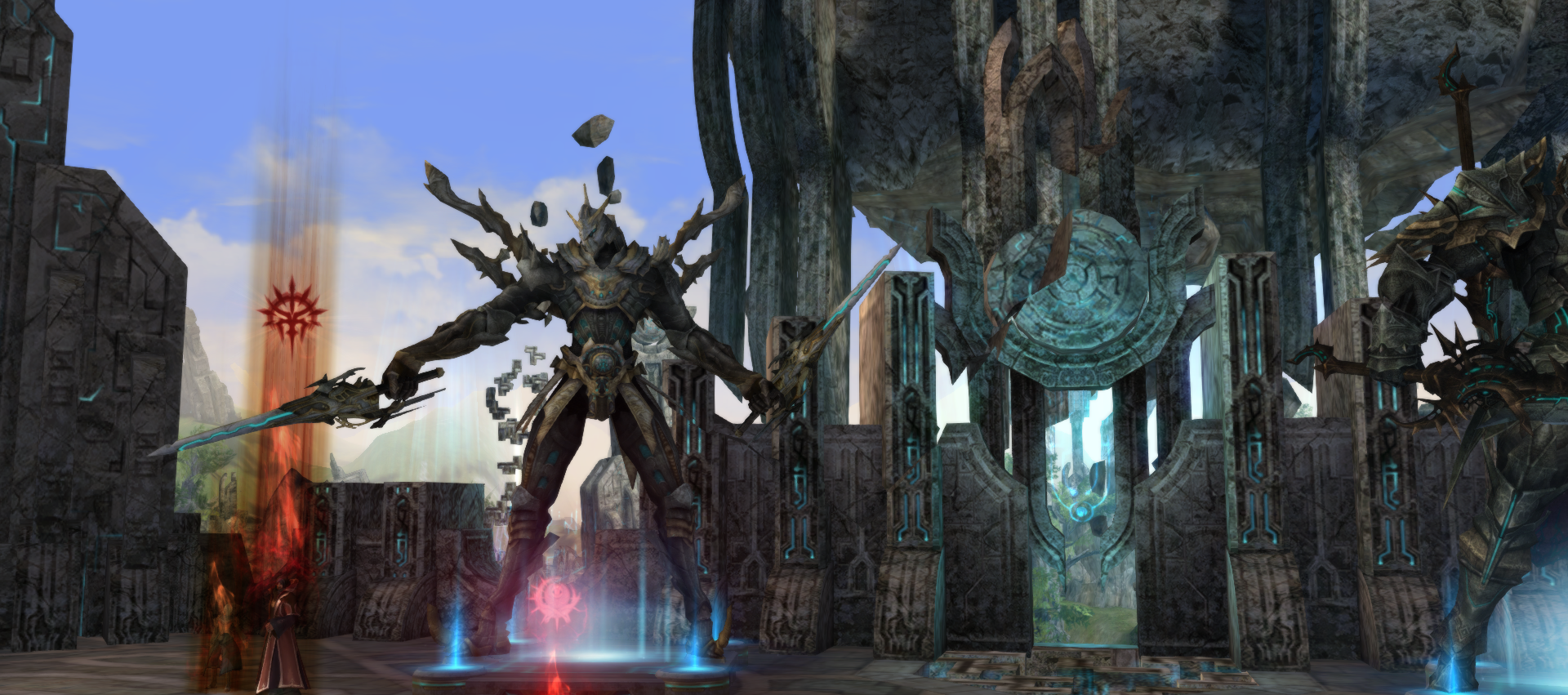 Further gameplay is unfortunately very limited due to another change: Vitality bar, which gives bonuses to the gained experience, but drops when we kill monsters. This means that the traditional "farming" becomes less effective in comparison to the daily grind of literally a few instances where we can fire off extra scrolls. At the beginning it didn't bother me at all, because I found a very nice team, but after two or three months it became tedious. Especially when there was still a very long way to the hundredth level.
I hoped that over time I will be able to add variety to the tiring instances with something I enjoyed the most the last time I played Lineage II, global PvP. In fact, there were some nice fights in the beginning, but then my enthusiasm was extinguished by the gap that separated me from other players. Don't get me wrong – I don't mind spending time on collecting better and better equipment, but the situation in Lineage II is now such that in order to compete with the top players, I would have to invest thousands of dollars in the game. What's more, even that wouldn't be enough, because sometimes it happened that two teams consisting of seasoned clansmen were defeated by one archer, whose equipment in real money terms could be valued at hundreds of thousands gold.
Disadvantages alone?
At this point I could conclude that Lineage II after the changes is just a bad game, but that would be a big understatement – after all, there must be something in it that made me come back and spend a lot of time with it. Certainly we are dealing with a completely different production now, but you can't ignore its former virtues.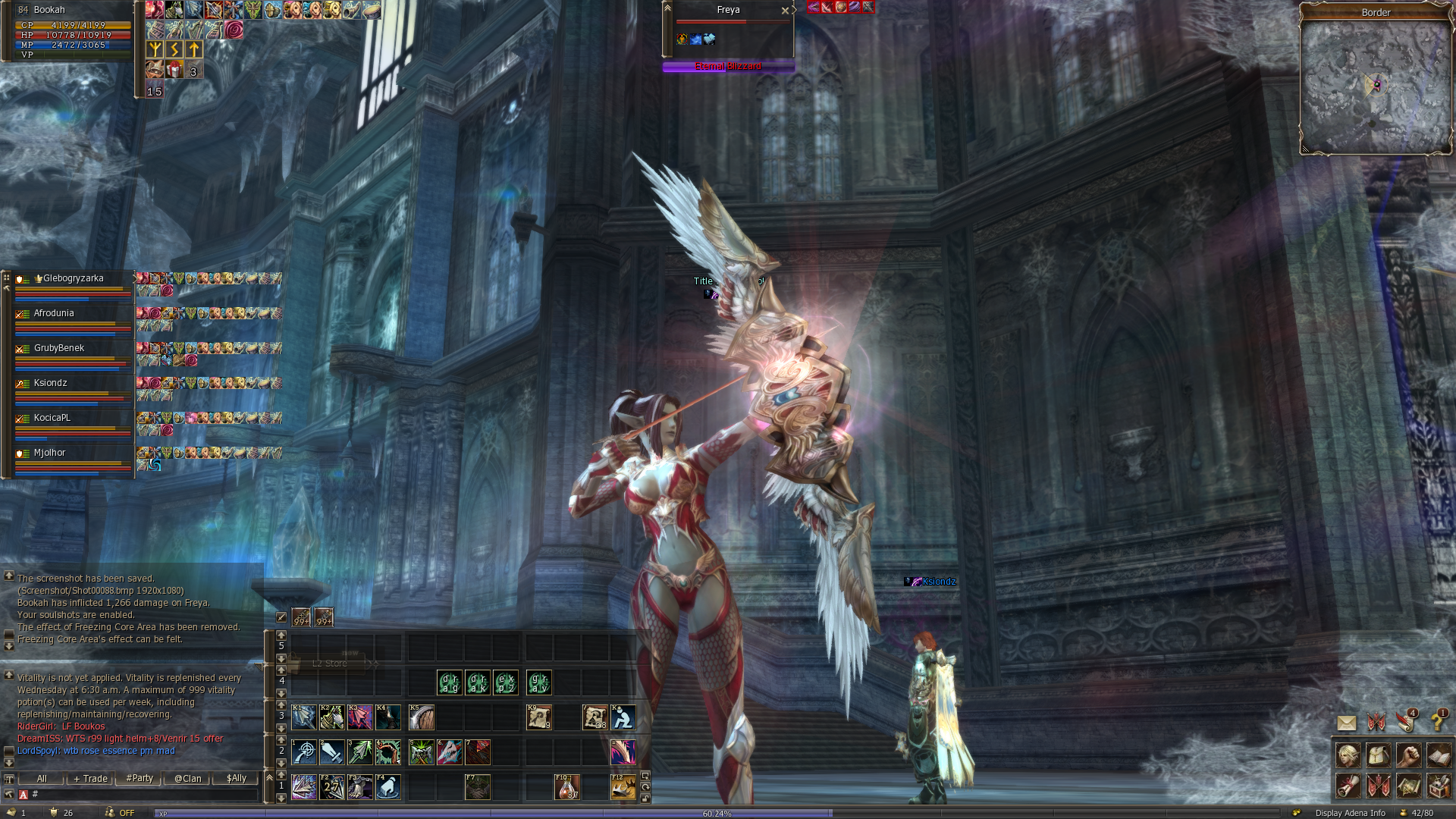 The first of them is a brilliant atmosphere. The plot, although somewhat secondary in the old MMORPGs, the games still manage to impress. We are talking about a world in which gods lived in incestuous unions, from which dragons, demons and all the evil creatures were born. It is about long-extinct giants, intrigues and betrayals. While exploring locations, which are plenty, we can see, among others, haunted forest, fairy land, ruins of ancient civilization, a huge monastery, and even. dinosaur island. What's more, each place has its own story.
It's also worth noting the graphics, which thanks to updates still pleases the eye. Plus, kill me, the styling in the game is less "candy" in my opinion than in WoW. And that soundtrack… Incantations shouted by the characters and brilliant music add even more amazing atmosphere to the game.
Control is also an interesting thing in Lineage II. In the game we can move with the WSAD keys, but it turns out to be much more convenient to control the character by clicking on the ground. You can love it or hate it, but if you insist, you can do simpler things in the game with one hand, and the other is permanently parked in a bowl of chips. It is an advantage, right?
Coke chips, we play in..
Lineage II is a game which retains its charm despite the passing years. Sure, it is sometimes old-fashioned and some changes can be annoying, but remember that we are dealing with the production which had its premiere in 2003. It's a known fact that there are better and worse updates – even the best ones stumble.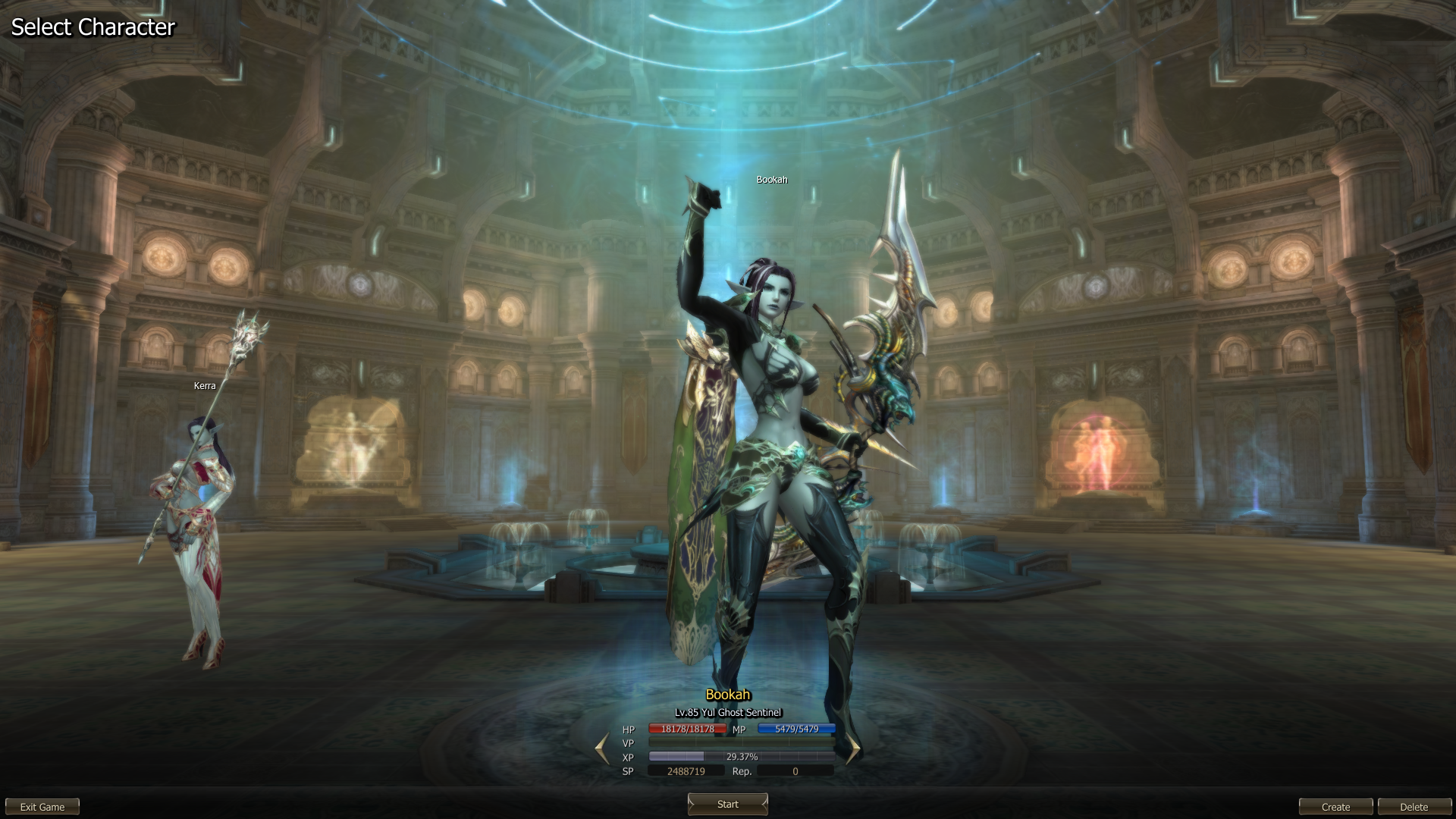 In my opinion, the best way to enjoy playing Lineage II is to gather an old, good team with which we can gain new levels and finish increasingly difficult instances. It's worth it, because then Lineage II can still show its old charm and you won't even realize when it's dark outside. Just to get to something is a lot of hours of work, but I assure you that the game rewards all the effort put into it. Although I would advise more wealthy players to chase the top, I simply believe that this is a classic that simply should be tried.