Crossout – Smoke, Grease and Blood
In the last list (tractor games), Crossout was presented as a sandbox. This is not true. This is what happens when you write about a game based on steam descriptions and reviews (I'm looking at you, Gunter). Exploration of the open world is missing here, but it doesn't hurt either, because Crossout gives you freedom in other areas. And that's enough.
My little weapon of mass destruction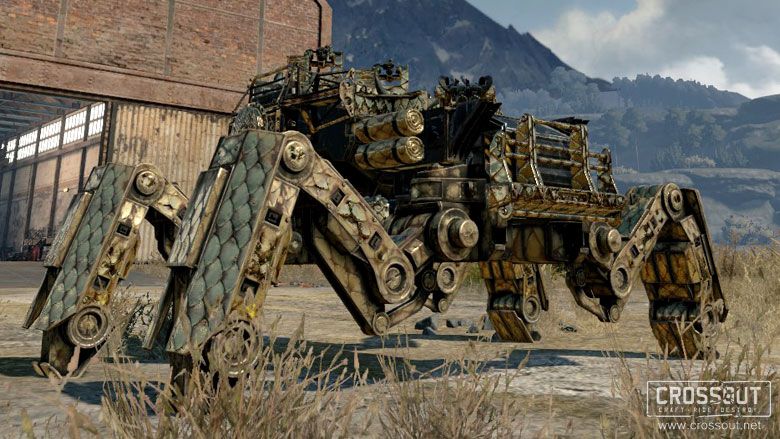 Let's start with what is undoubtedly the most enjoyable thing about Crossout – vehicle building. There are really a lot of possibilities tion. We have hundreds of elements to choose from construction elements, which e can combine them in a very free way b. Wheels, axles, cabs, stabilizers, armor plates – these are just a few examples In the last list (of tractor games), Crossout was presented as a sandbox The story fits nicely into the post-apo convention (conventional rifles The matches at this stage are quite complex also spikes and chainsaws). Each item has its own statistics, which re worth considering, given that we are not going for a Sunday drive.
We start with a crumbling phone booth on four k and a cannon on the back. After the first few matches our arsenal is enriched with two additional barrels. As time goes by, we choose available components Crossout is getting bigger and bigger. Finished parts are received as a reward for completing missions, along with scrap metal, which is the basis of crafting. Available In the last list (of tractor games), Crossout was presented as a sandbox in which we get rid of unnecessary parts and look for what we need most. Ready-made vehicle construction projects e can save them, and also share them with other players in the Exhibition tab. We can also build ourselves any vehicle designed by another player, as long as we have the necessary resources.
Who do you stand behind?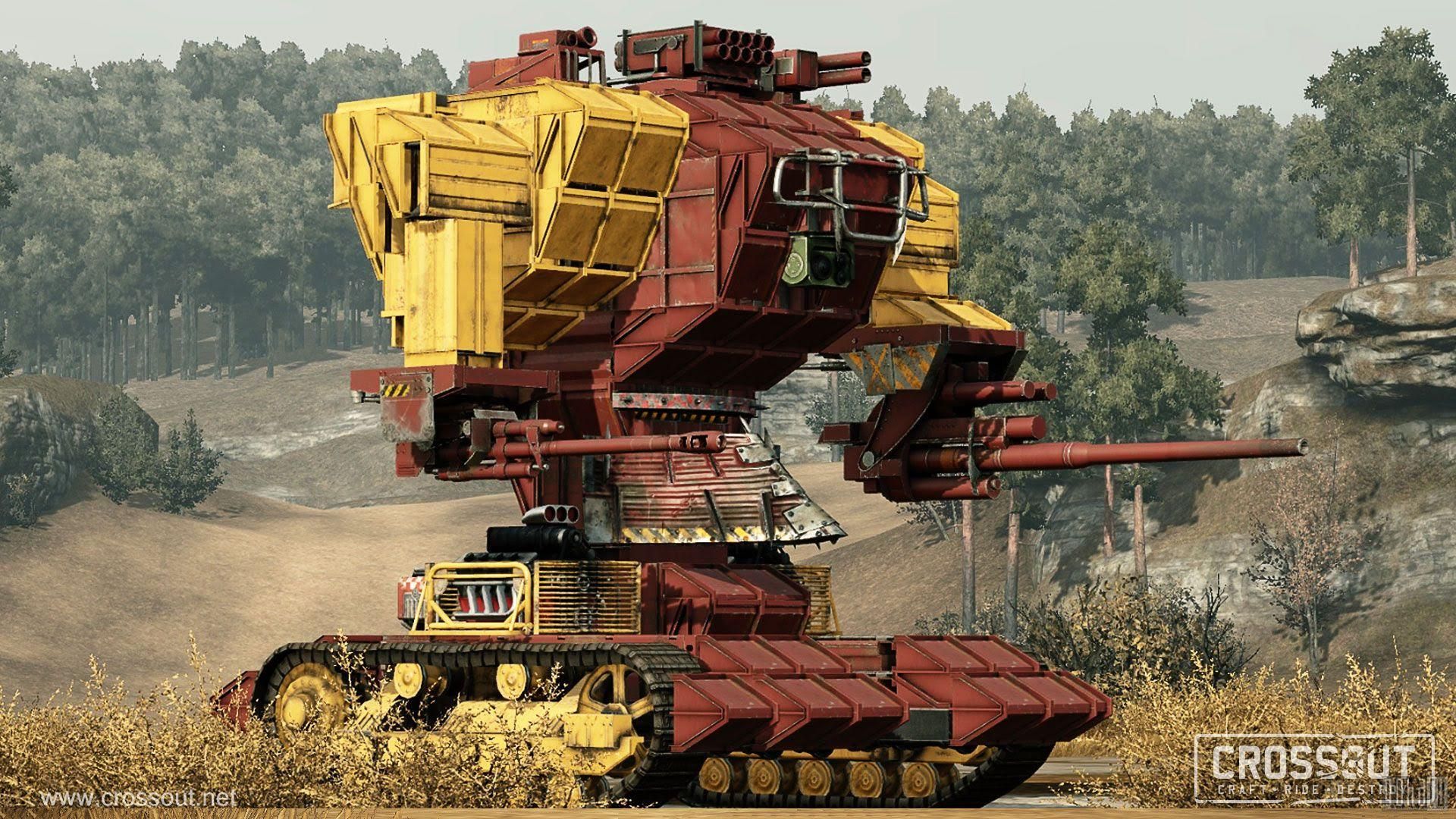 There are 3 basic factions in the game (I leave the English names out for clarity). Everyone starts out as an Engineer, who After reaching level 10 you can join one of the following groups: Lunatics, Nomads, Scavengers. Each of them is characterized by access to unique vehicle parts in what defines their style of play. Lunatics are fans of the aforementioned spiky and mechanical saws, their vehicles are fast but poorly armored. Scavengers are their opposite, they move in slow, heavy vehicles but can take a lot of damage. Nomads stand somewhere in the middle, making them the most flexible option – Average endurance, firepower and mobility. Nomads and engineers can You can also join one of the two elite factions: Steppenwolfs or Dawn's Children. The former have access to high-tech weapons and specialize in fighting at a distance, the latter like energy toys and searching for forgotten artifacts .
3, 2, 1. Fire!
The first hours of the game will be spent in the simplest multiplayer mode. Map, two teams, fight to destroy or occupy enemy base/neutral map center. At this stage the matches are quite difficult small and few Varied, most have similar vehicles and use the same type of weapons. But that's not all we can do in Crossout. As you level up in reputation, you will unlock more game modes. And there are some.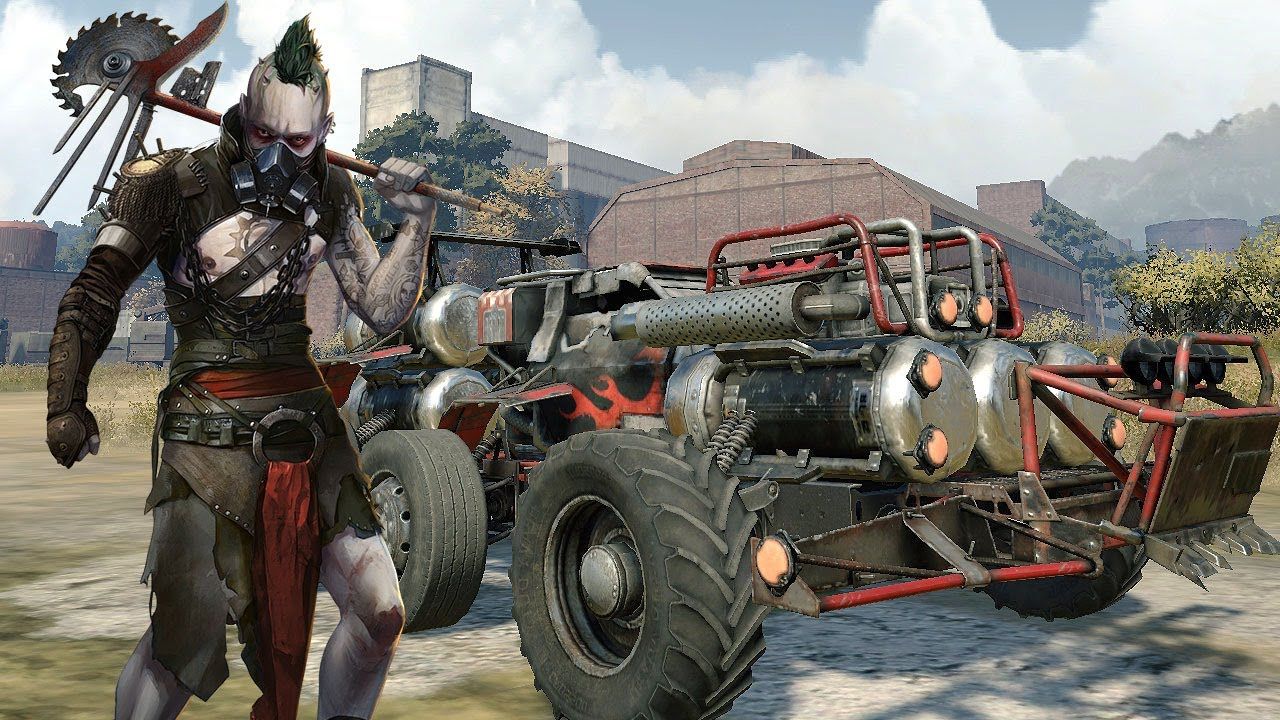 Raids represent the PvE mode. Four-person teams face off against bots, and their task can be to defend, occupy and hold a specific point on the map, transport cargo, or race against the enemy. Leviathan mode looks interesting, unlocking after reaching level 17 of reputation. It allows you to build a monstrous vehicle and then put it into battle as a boss against other players in Invasion mode. Unfortunately, the Leviathan's constructor does not have the possibility to lead it in battle; he can only see battle statistics after 24 hours, when his "pet" wr You can get into the garage.
PvP modes are as follows: Missions are the already mentioned team skirmishes, which we get access to at the very beginning. Clan battle doesn't need much explanation. I would spend a moment on Brawl mode instead, It can be distinguished by the fact that it is only available at certain times of the day and is itself divided into several sub-types. Currently, among others, these are: Race (classic race, in which This feature allows you to construct a monstrous vehicle and then put it into battle as a boss against other players in Invasion mode I would call it simply Last Car Standing). Due to the fact that Crossout is currently in open beta, new modes appear quite regularly. For the same reason, I'm not going to complain about the small The variation of the maps – You can see that the authors are working on developing the game in this direction.
Chair, chair go!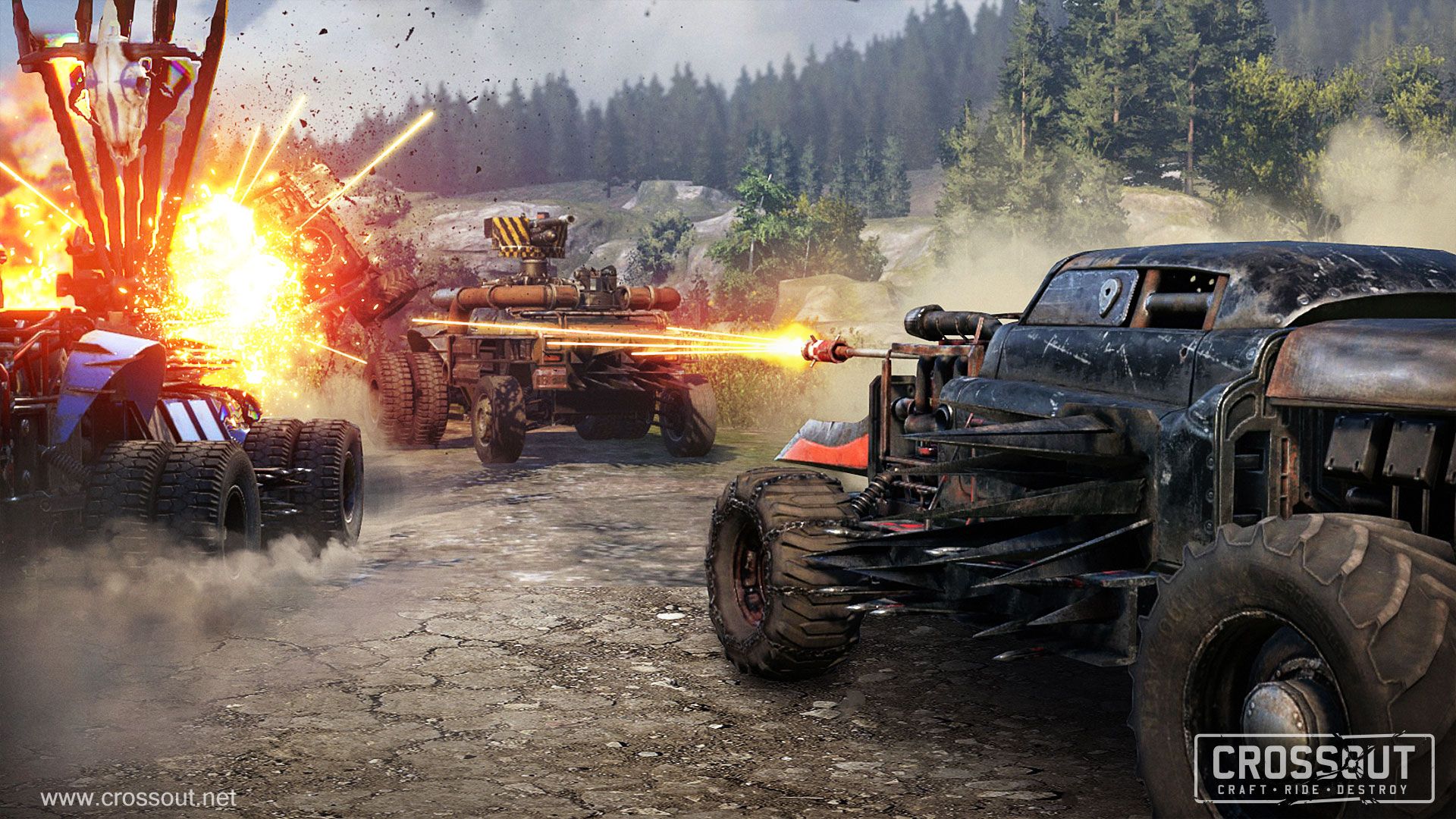 There are a few flavors in, for which re we should praise Crossout. The first one is the mechanics responsible for the behavior of the vehicle in a fight including, but not limited to Construction skills don't only count in the garage – All aspects are reflected on the battlefield. If you overload your vehicle with unnecessary equipment, you'll end up dragging. If we skillfully aim at the enemy turrets, we can disarm them for the duration of the skirmish. If someone shoots our stabilizer, it's not ż – Tipping over will most likely eliminate us from the game, because we won't be able to get up by ourselves (and tipping over is an it's not hard to get hurt). Each element of the vehicle can be destroyed/lost, which will immediately affect its behavior. This makes you want to spend hours and hours in the workshop, polishing the armor of sensitive components In the garage or when testing tyres on the The different types of ground. Because the terrain also matters. We'll be driving on dirt, water, sand and grass, and each surface (depending on your preparation) may surprise us with something. It's a well-known also that another car One will work in the race, and another in the fight. The game forces us to construct different kinds In the vehicle Depending on the game mode, which significantly increases its longevity. Plus.
Another generic apocalypse
Finally, a bit about the plot: the title Crossout is a virus, which The first is a mechanic responsible for the behavior of vehicles!). Those who survivors are victims of the mutation. The action of the game takes place 26 years after the events. Part of the population wants to restore the old order, part has lost so much humanity that they are only interested in chaos and destruction. Normal. The background storyline is correct and that's good, because it's not the plot that Crossout is about. It's just a pretty good game in which You can drive around, shoot, and tinker.